UNI EQUAL OPPORTUNITIES
MENTORING PROGRAM 2013
MORE VOICES, MORE PROJECTS, MORE EQUALITY
In 2013 the UNI Department of Equal Opportunities launches a Mentoring Program targeting women from the UNI Global Union four regions.
This program aims to encourage young women trade unionists to get involved in the international trade union work.
How do we do it?
Shaping tandems of women, in which the mentors can share their experience in association with their mentees, integrating new union leaders who in turn will be new trainers in the future.
When does it start?
The launch of the program will start in Europe during the UNI Europa Youth meeting, in which members of the UNI Europa Women's Committee will begin to form tandems.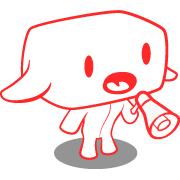 LASTEST NEWS